AFFORDABLE

PRICES

FRIENDLY

& TIDY

WORK

GUARANTEED

LATEST

TECHNOLOGY

DO YOU HAVE A WOODEN FLOOR IN YOUR HOUSE OR BUSINESS THAT COULD USE A FACELIFT TO REALLY BRING IT BACK TO LIFE?
What do you think when you look at your wooden floor? Do you consider how lucky you are to have such an attractive floor, or do you conclude that it's seen better days? If it's the latter and you live in BN2 East or West Sussex, we can help to revive your floor and bring it back to its former glory.
The Sussex Floor Sanding company BN17 specialises in sanding and restoring wooden floors. But it's not just our profession - it's our passion. We've helped thousands of customers across Sussex to inject new life into their existing wooden floors, from homeowners to businesses and schools.
THE RIGHT SKILLS AND THE RIGHT TOOLS FOR THE JOB
We've got almost 20 years of experience behind us, so it's safe to say we know more than a bit about wooden flooring! We're also members of the National Wood Flooring Association, The Federation of Small Businesses, The Guild of Master Craftsmen, and we're Approved Maintenance Contractors for industry leaders Junckers. Each and every member of our team has a passion for wooden floors and for delivering exceptional levels of customer service. We combine this passion with the latest sanding technology to produce immaculate results with minimal hassle.Unlike some floor sanding services, ours is virtually dust-free. This is thanks to the up to date continuous belt machinery we use, and the fact that we utilise mobile extraction units to further reduce dust emissions. We'll also tidy up thoroughly when we've finished.
A RANGE OF SERVICES ACROSS EAST AND WEST SUSSEX
​
We can handle jobs of all sizes, whether you've got a small living room area with wooden flooring, or a massive sports hall. We also cater for the different needs you may have, whether your floor just needs a few minor repairs or a full restoration.



We want you to be happy with what we have to offer, and confident that you've made the right choice in 
entrusting us with your floor. That's why we offer a free onsite consultation, including a quote with no 
further obligation.
But don't just take our word for it – find out what our customers think by taking a look at our Testimonials, or get some inspiration with our Before and After Gallery. Find out more about the BN14 Sussex Floor Sanding company and the services we offer by continuing to browse our website, or contact us direct.
For Beautiful Wooden Floors Call 01273 803 590 Now
BEFORE & AFTER
Latest News, Recommended Articles & Tips
Hints and tips for parquet floor sanding

Parquet flooring is having a design moment, so if you're lucky enough to have original parquet flooring in your home, you'll want to make the most of it by sanding and sealing to restore their natural beauty. It's a job you can tackle yourself if you follow a few simple rules for preparing and sanding your parquet.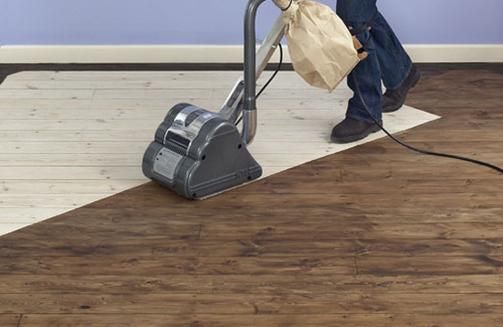 Stay safe
Make sure you have the necessary safety equipment for the job - safety goggles, ear defenders and gloves are all essential, as is a respirator mask. Protect furniture that's remaining in the room with a dust sheet.
Well begun is half done
You don't have to be Aristotle to know that good preparation results in better finished results. Carefully inspect your parquet floor for blemishes and deep scratches and work on removing these first, starting with rough grit sandpaper and moving to a lighter, finer weight as you remove the marks. You can do this job using a sanding block or with an electrical hand sander. Double check that there are no nails or other protruding materials that can rip the floor sander's belt.
Getting the best results
When you sand, you run the risk of tearing the wood fibres when you're sanding a floor against the grain. This can strip the wood away quite aggressively leaving a poor finish. However, because parquet strips are laid in different directions, it's impossible to sand with the grain all of the time. Therefore, with a herringbone parquet, you need to sand in two directions, both portrait and landscape, without following the diagonal of the wood. This ensures the neatest and least aggressive result.
Clean up and seal up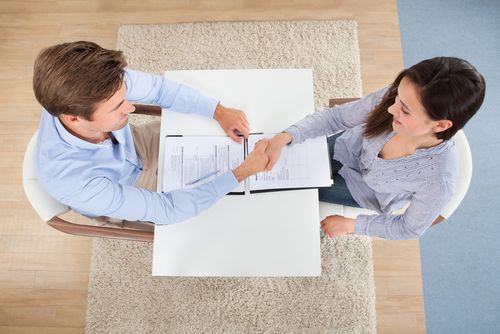 Once you're satisfied with the result, you can clean up any residual dust. Even if you've hired dust free floor sanding equipment, it makes sense to give the room a good vacuum so it's spotless before you start to seal the floor. Now wipe the floor all over with a cloth dipped in odour free white spirit to remove any lingering dirt or dust, and allow to dry thoroughly before finishing with 3 to 5 fine coats of sealant and a final wax.
Ask the professionals
If you're not sure you can achieve a professional result yourself, then contact us.. At The Floor Sanding Masters we have over 20 years experience in sanding wooden floorboards and we know how to bring your old floors back to life.